The dance-tech AUGMENTED REALITY creative residency gives opportunity to movement and media artists to develop and launch projects exploring the potential of the AR space for art making.
dance-tech created the first AR app and lab dedicated to the performance of movement: the dance-techTV Augmented Reality app. This app allows the users of smart phones and tablets to view and discover digital media such as video and 3D animations as overlays of the physical reality of images o architectural spaces.
Demo created for Panorama Aumentado at Festival Panorama 2012 in Rio de Janeiro, Brazil, using the dance-techTV AR app to see the festival trailers scanning the festival logo.
Augmented exhibits at the Theatre Magic: Technology, Innovation, and Effect in the Thompson Library Gallery, The Ohio State University, Columbus, OH.
In the summer of 2013, dance-tech invited several artists to freely explore the AR space. Conceptual and technical support was provided and artists were given complete access to their own AR channel and virtual studio.
dance-tech is pleased to announce the launching of the first dance-tech Augmented Reality creative project developed by NY dancer and choreographer Adam H Weinert.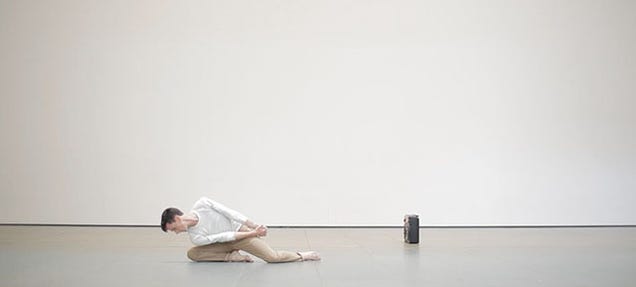 Adam created THE REACCESSION OF TED SHAWN as a digital installation in The Museum of Modern Art without the museum's consent. He "placed" a permanent installation of his recent performances at MoMA in the AR environment. Through the use of the dance-tech.tv AR app, visitors are able to view footage of his performances simply by using their smartphones or tablet to the museum galleries where he performed in October of 2013.
INVITATION
This is an open invitation to international creative professionals interested in exploring the artistic potential of Augmented Reality.
The artists need to be members of www.dance-tech.net and they become should be willing to blog about their creative process at least once a month and to share their experience/help other AR residents.
If interested should email marlon@dance-tech.net with dance-tech AR in the subject line and a brief description of the project.
AR Residents 2014-2015
Jeannette Ginslov (Denmark/South Africa)
Haydee Jimenez (Mexico/Germany)
Bruno Vianna (Brazil)