http://www.danceinsider.com/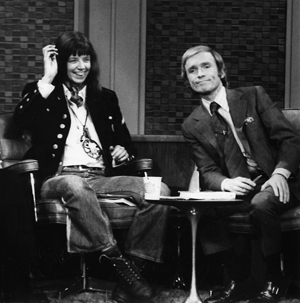 Flash News, 9-18: Bon Voyage, Jilly
DANCE AND LITERARY GIANT JILL JOHNSTON DIES
By The Dance Insider
Copyright 2010 The Dance Insider & Paul Ben-Itzak
HARTFORD, CT -- Jill Johnston, a giant in American Letters who ushered in a new age in dance before going on to help usher in a new age in journalism, and a columnist and chroniclist for the Dance Insider
since 2005, died Saturday at Hartford Hospital at the age of 81, her
spouse and companion of 30 years, Ingrid Nyeboe, announced, after
suffering a stroke September 9, nine days after undergoing minimally
invasive open heart surgery to treat atrial fibrillation.
"As Jill was a pioneer not just in dance criticism but in 20th century journalism and literature, dance analogies might be too limiting," said Dance Insider publisher Paul Ben-Itzak. "That said, as a
dance critic she was our Merce Cunningham. Just as dance lost the last
of its pioneering giants when Cunningham passed away last year, dance
criticism has now lost the last of its giants."