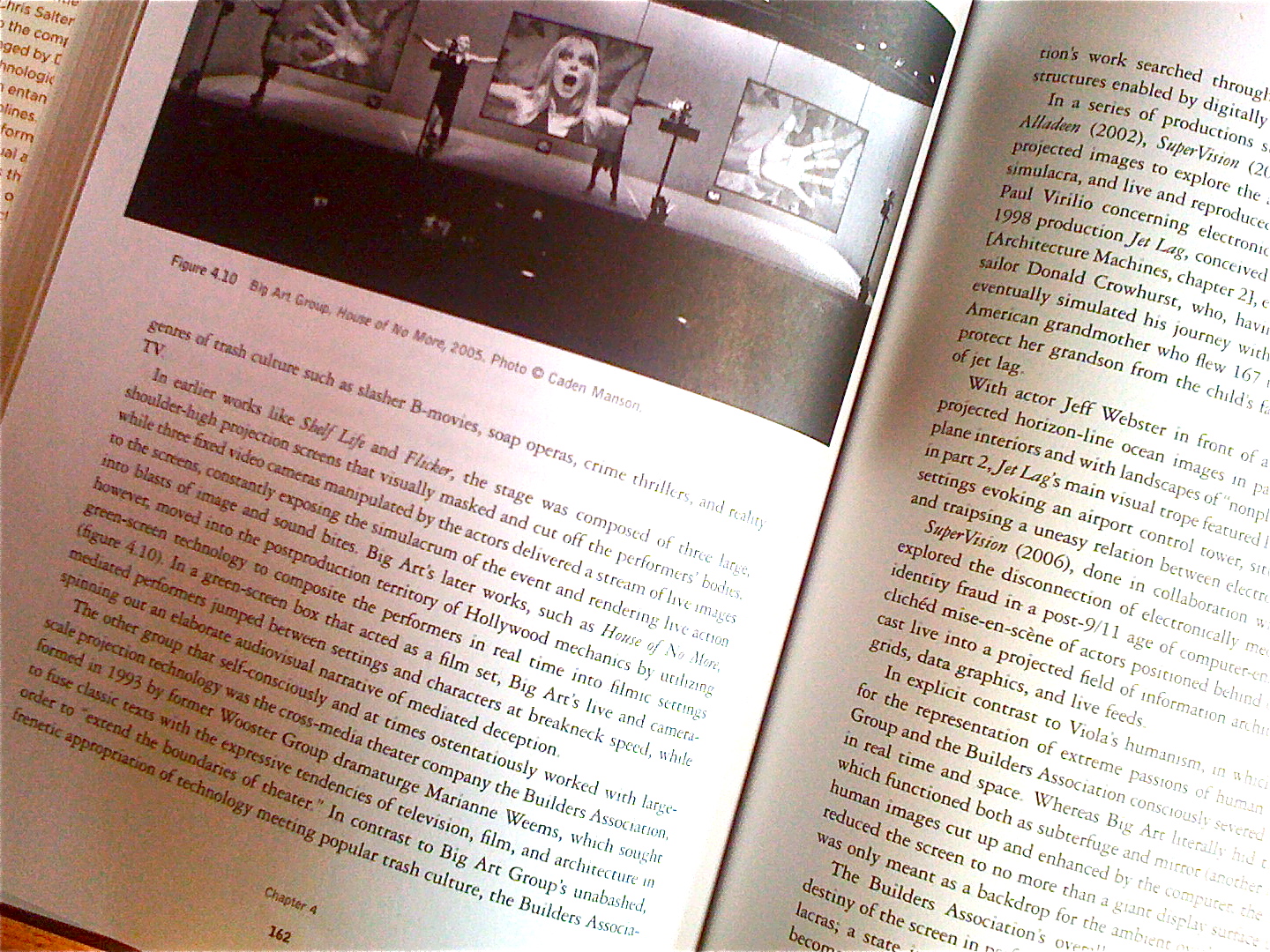 Big Art Group is in a new book about technology and Performance!
ENTANGLED: Technology And The Transformation Of Performance
explores technology's influence on artistic performance practices in the twentieth and twenty-first centuries. In Entangled, Chris Salter shows that technologies, from the mechanical to the computational—from a "ballet of objects and lights" staged by Diaghilev's Ballets Russes in 1917 to contemporary technologically enabled "responsive environments"—have been entangled with performance across a wide range of disciplines. Salter examines the rich and extensive history of performance experimentation in theater, music, dance, the visual and media arts, architecture, and other fields; explores the political, social, and economic context for the adoption of technological practices in art; and shows that these practices have a set of common histories despite their disciplinary borders.
Entangled: Technology and the Transformation of Performance