LOW LIVES 3

INTERNATIONAL CALL FOR PROPOSALS

Deadline: March 20, 2011

About Low Lives:
Now entering its third year, Low Lives is an international exhibition of live performance-based works transmitted via the internet and projected in real time at multiple venues throughout the U.S. and around the world. Low Lives examines works that critically investigate, challenge, and extend the potential of performance practice presented live through online broadcasting networks. These networks provide a new alternative and efficient medium for presenting, viewing, and archiving performances. Low Lives is not simply about the presentation of performative gestures at a particular place and time but also about the transmission of these moments and what gets lost, conveyed, blurred, and reconfigured when utilizing this medium. Low Lives embraces works with a lo-fi aesthetic such as low pixel image and sound quality, contributing to a raw, DIY and sometimes voyeuristic quality in the transmission and reception of the work.

Low Lives is pleased to announce a strategic partnership with Chez Bushwick, an artist-run organization based in Brooklyn, New York dedicated to the advancement of interdisciplinary art and performance, with a strong focus on new choreography. Chez Bushwick is co-producing Low Lives 3 and is instrumental in extending the platform's international reach. Low Lives 3 will feature a 'spotlight' on Contemporary Choreography throughout the exhibition program.

Artists working in any media are invited to submit proposals for live performance-based works.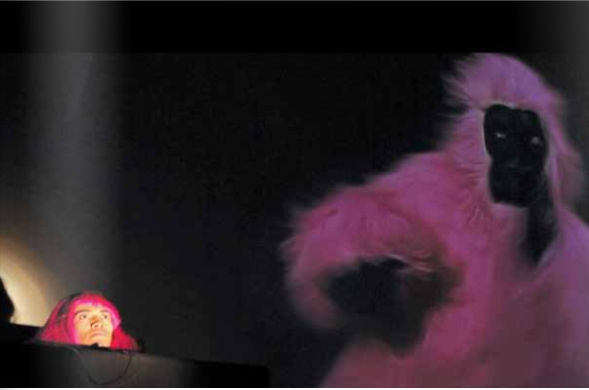 Selection Process:
Each Presenting Partner (see list below) will follow their curatorial process to select one performance to take place at their venue. In addition, 30 artists will be selected from artist proposals responding to this Call for Artists, and will be invited to present their work across the Low Lives network. These performances will be transmitted through the internet from a location of the artists' choice. The Selections Committee will be comprised of Directors and Curators from each of the Presenting Partner institutions. A full-color catalog and companion DVD with information and an image for each participating artist will be produced for Low Lives 3 after the exhibition takes place.

Artists selected to participate in this exhibition will be instructed on how to transmit their performance through a live online broadcasting network. Performances will be projected in real time across the Low Lives 3 network of Presenting Partners and venues. The exhibit will also be available for online viewing, both in real time as it unfolds across political boundaries and time zones, and on the Low Lives website after the event.

MORE INFO AND HOW TO APPLY HERE-->